Kerry L. Garman, SPHR, is a Human Resources executive with 25+ years of diversified human resources and business experience. His career has spanned the companies of the Fortune 500, in consumer products, retail, and the pharmaceutical industry.
Kerry is a Certified Practitioner in the Prosci® Change Management System. He has deployed this process in culture changes, projects and mergers/acquisitions. Prosci is the business standard in change management.
Kerry began his career in the training function and moved throughout every area of the HR profession. He has led staffs up to 55 HR professionals with 65 locations including international responsibilities in Europe, India, Mexico, Brazil, and Canada. He has served as Senior Vice President Human Resources for Perdue Farms, Vice President Human Resources for Kalsec Inc., Vice President Human Resources for ConAgra Food Ingredients, Vice President Human Resources American Pharmaceutical Partners, Vice President Human Resources for ACCO Brands and Director of Human Resources for Ralston Purina.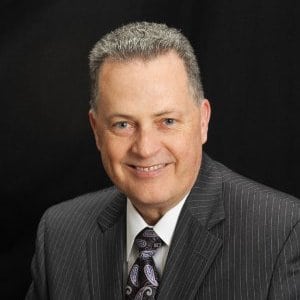 Kerry's experience includes change management, talent management, creation and deployment of various Human Resources related processes from "soup to nuts" on a variety of initiatives. These initiatives have been from the plant floor, both union and union free, up to and including the Board of Directors.
Throughout his career he has recruited staffs in the office consumer products, pharmaceutical and food manufacturing industries, retail, and agriculture.  This has included hourly employees, start ups, and retail facilities. He has also recruited exempt talent at the Vice Presidents, General Counsels, Presidents, and Chief Executive Officers levels.
Kerry has guest lectured at St. Ambrose University, Purdue University, and Kansas State University on business related subjects. He was an Advisory Board Member to the College of Business and the College of Arts and Sciences, Central State University, Xenia, Ohio. He also was a concurrent presenter at an American Association of Corporate Counsel's (AACC) annual conference on; The Role of Human Resources in Business and for the Society of Human Resources Management on Aligning Organizational Performance, Understanding and Using Employment Assessments, Ethics in Business and Human Resources, How to Manage Your Career and more. He has been a concurrent presenter at state SHRM and local conferences across the USA on a wide array of business and HR issues. He served as an officer in local SHRM chapters as well.
Experience in staff development at all levels of the organization

Prosci Change Management Practitioner for projects, cultures, and acquisitions

Assessment tools that are validated and predictive of behaviors

Expert knowledge of Human Resource functions

Coaching employees in a whole person approach– mentally, emotionally, and with work life balance
Experience in organizational design using the Prosci System of CM

Human Resource function evaluation, audit and design

Deep experience in benefits review and design

Mergers and acquisitions

Recruiting at all levels of organizations from hourly to board of directors

Specialty in recruiting human resources talent